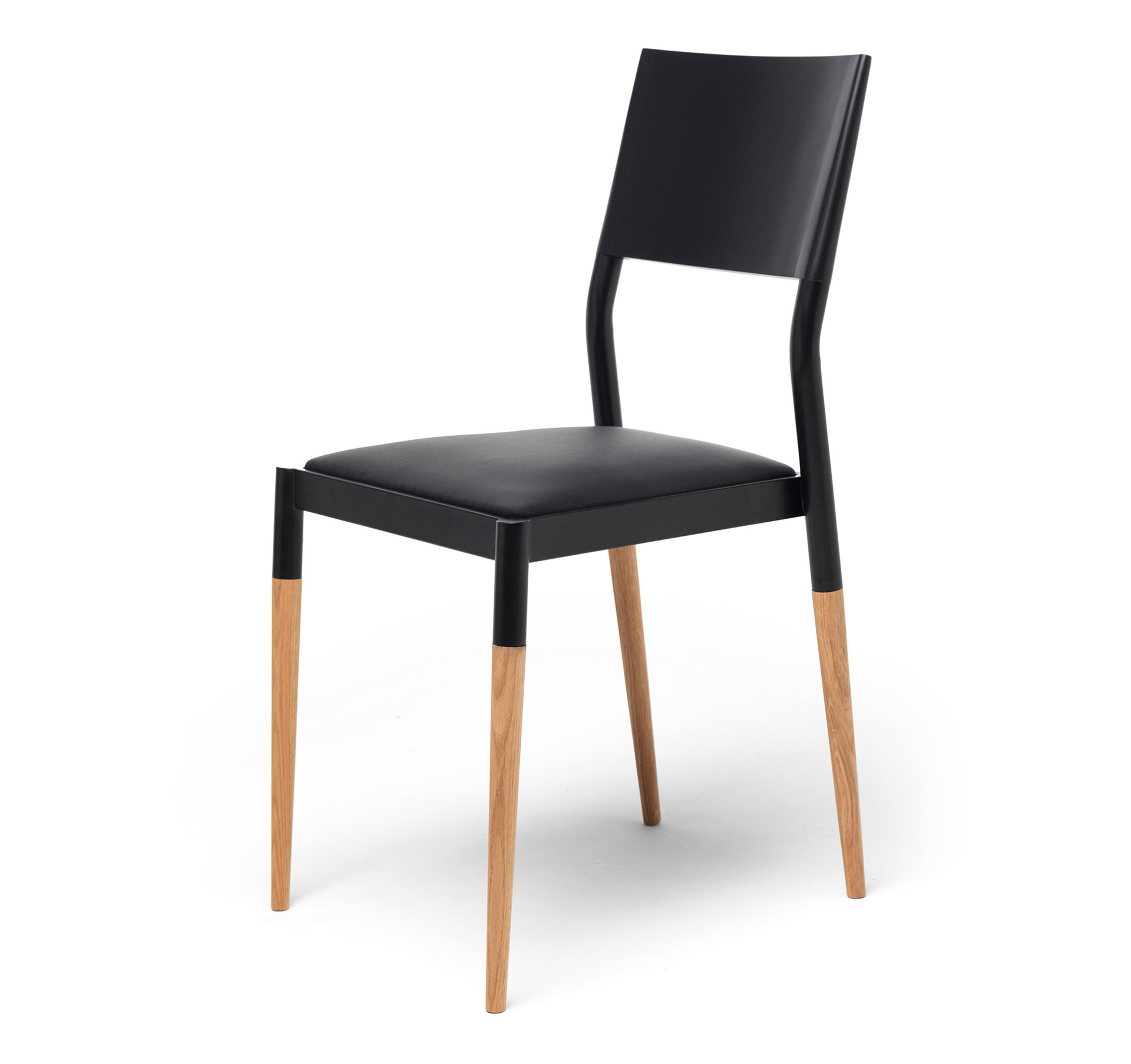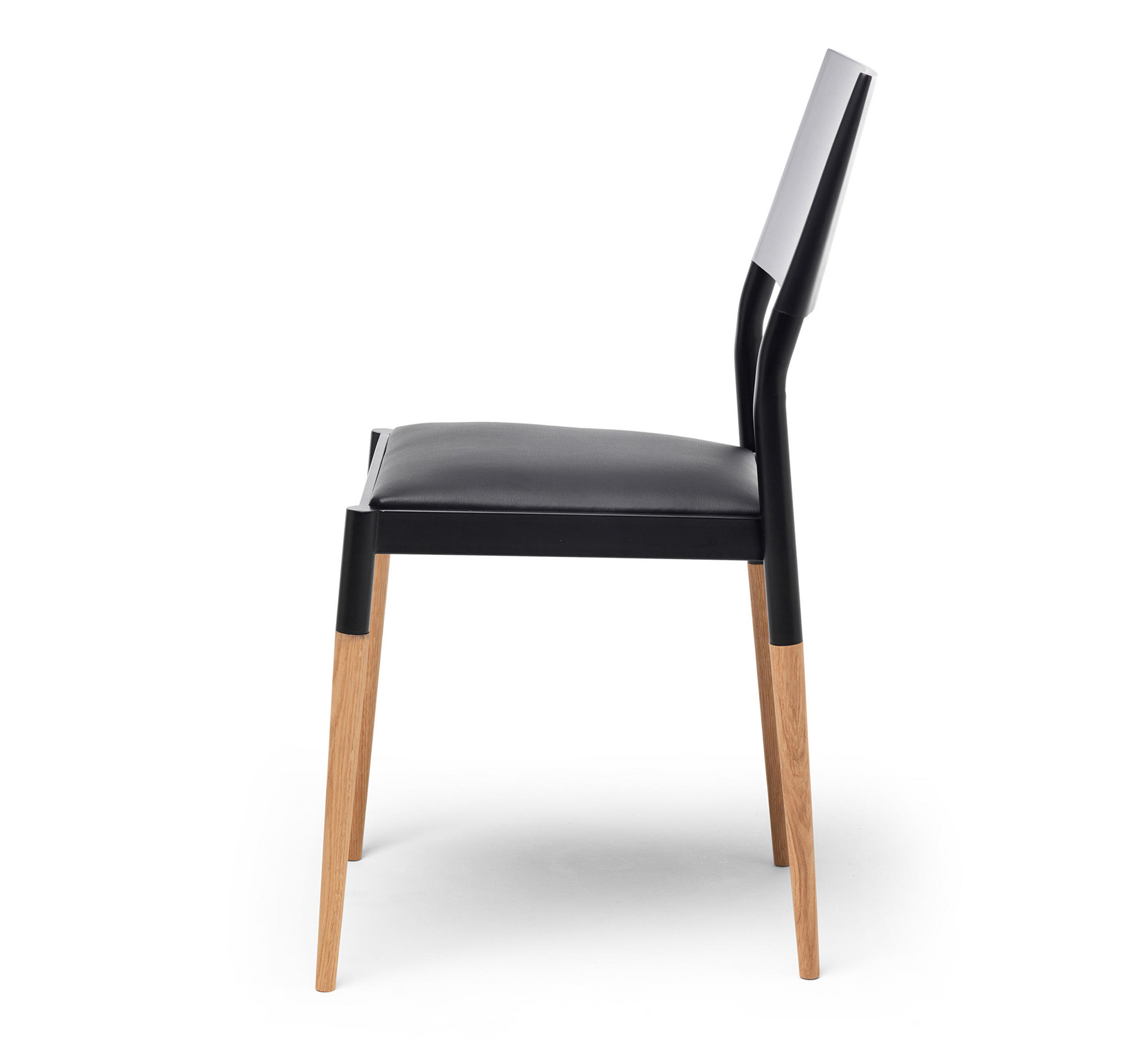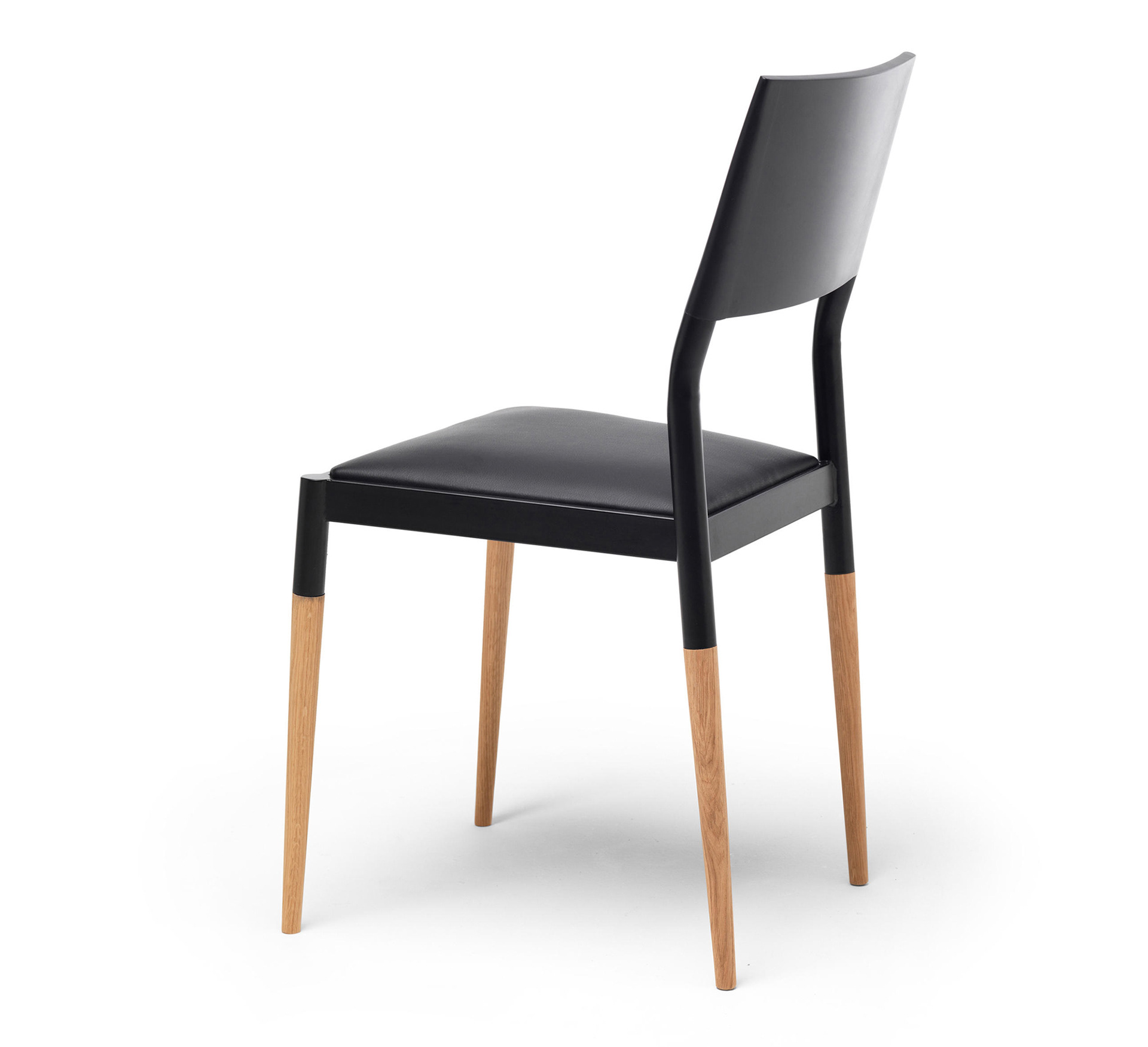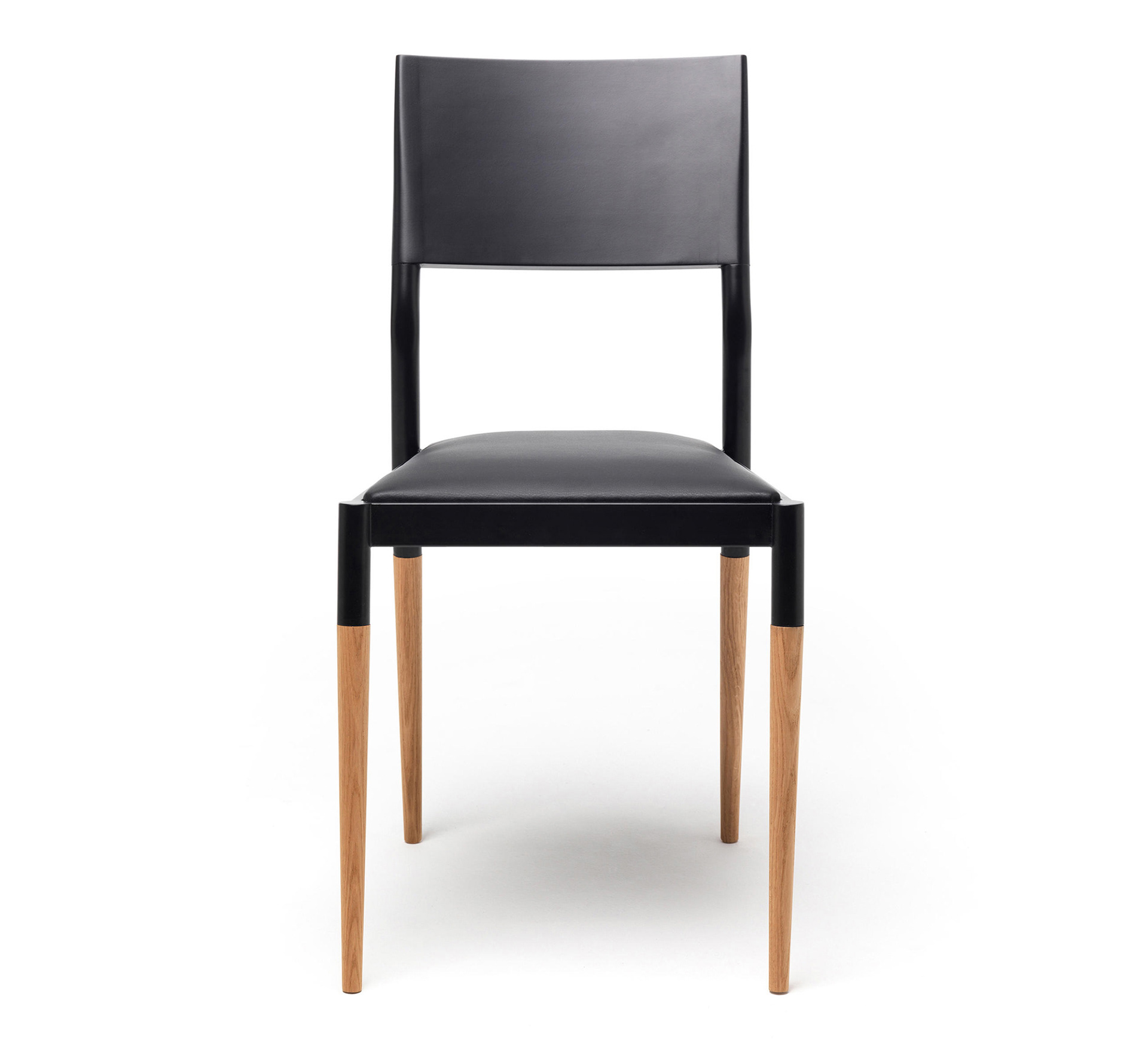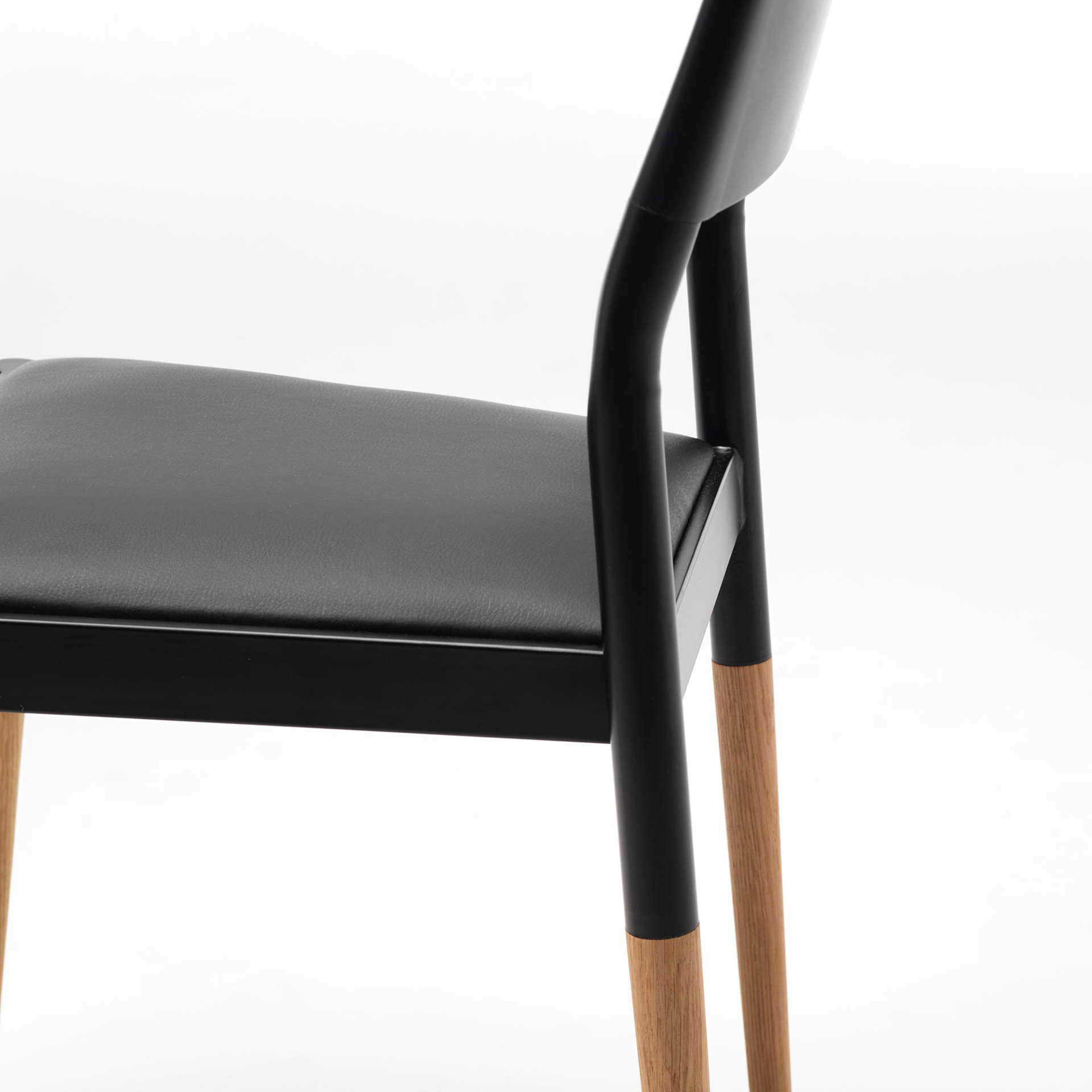 Bic chair is made by a single metal assembly that supports the upholstered seat and holds the legs and the backrest. The use of different materials in the parts of the chair allows us to take full advantage of their structural properties and their surface qualities: the tactile richness of solid wood for the backrest, the softness of ecoleather and foam for the seat, the rigidity of metal in the supporting structure and the durability of the unpainted natural finish in the solid-wood legs. Painted steel structure, solid wood legs and backrest, ecoleather upholstered seat with elastic support belts and polyurethane cushion. Available in black or white with legs in natural wood. Other RAL colors available upon request.
Design Alberto Colzani, 2014
Dimensions cm 35 x 49 x h 83  
La sedia Bic è composta da un unico elemento metallico centrale che sostiene la seduta imbottita e accoglie le gambe e lo schienale in legno massello. L'utilizzo di materiali diversi nelle diverse parti del tavolo ci permette di utilizzare al meglio le distinte qualità materiche e le proprietà strutturali di questi: la qualità tattile del legno nello schienale, la morbidezza della gomma nella seduta, la rigidità del metallo nella struttura e la durabilità delle gambe in massello non verniciate e con finitura naturale. Struttura in acciaio verniciato, gambe e schienale in massello di frassino, seduta in poliuretano con cinghie di supporto, rivestimento in ecopelle. Disponibile in bianco o nero con gambe in legno naturale.
Design Alberto Colzani, 2014
Dimensioni cm 35 x 49 x h 83